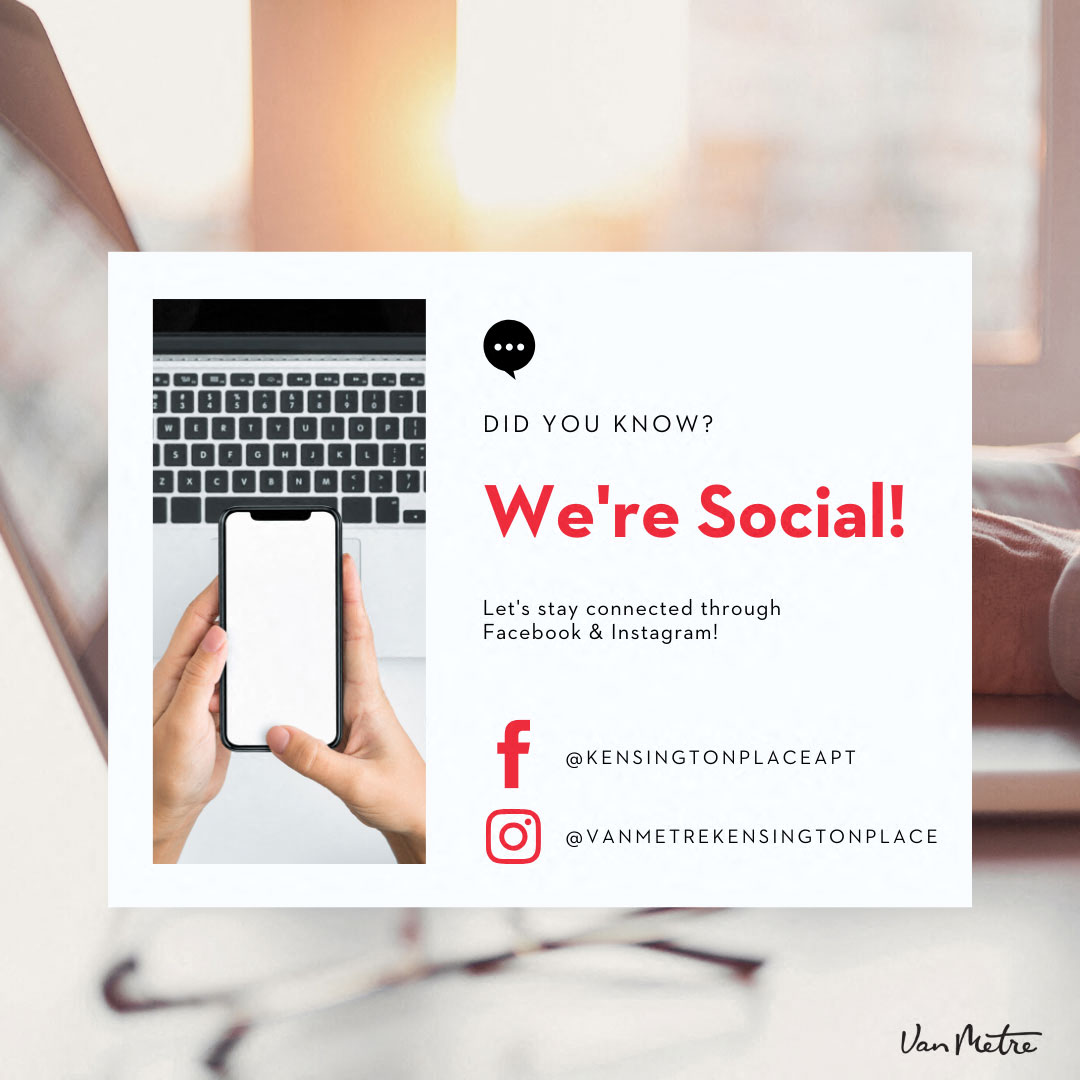 WHY YOU SHOULD FOLLOW KENSINGTON PLACE ON SOCIAL MEDIA

We're living in a digital world, and one of the best ways to stay on top of what's going on in your apartment community is by connecting with the property on social media. If you're a Kensington Place resident or are curious about the community, you'll want to follow and like us!

If you'd like to be inspired by gorgeous images and stay on top of the latest community information, Instagram is where you'll want to follow Kensington Place. Never miss a resident event with images that remind of when and where you need to go to. Like us on Facebook if you'd also like to find links to blog posts about how Kensington Place is pet-friendly or read up on where you can get a great brunch in the neighborhood.

Kenington Place Apartments strong social media presence just goes to showcase how committed the community is to connecting and communicating with residents. You can expect to find helpful information, inspiring images and links to key blog posts that you won't want to miss. In short, social media feeds are another way the property goes above and beyond. Contact us today to begin leasing at this truly special place.